As we left off last time, I had just pulled out of Lincoln, Illinois, around 9:45 PM. My spirits were high at this point, but little did I know that this was only the beginning of the troubles I would experience on this road trip.
I began to get drowsy as I made my way toward St. Louis. Deciding to play it safe, I found a nice cozy country exit where I could pull off the road. I parked between 2 semi-tractor trailers and made camp there in my driver seat. Sometimes I'll leave the truck turned on to provide heating or cooling to the cab, but the temperature outside was pleasant, so I cracked the windows and fell asleep. Not leaving the engine running that night might have been my best decision on the trip.
When I woke up about 4 hours later, I found myself surprisingly rested and comfortable, except for the film of dirt and sweat from the prior evening's debacle. I got out to check the trailer and all connections to the truck, took a bush wee and poo, cleaned myself up with my Crocodile Cloths (Gatorwipes, as I call them), and took off down the road.
By the way, Crocodile cloths are one of the handiest tools Donavon and I keep in our kit when we're out on the road or trail. They're extra-large wipes and can be used for many functions.
5 AM
I was making good headway. I made it through St. Louis with no issues.
"Aaahhh… I'm finally free and clear of any more issues on this trip," I said to myself.
Then, at 5 AM, about 100 miles out of St. Louis on the way to Springfield, a low voltage warning light came on.
"WHAT NOW!!!???" I thought.
The battery voltage was reading between 10-11 volts. "Okay, it's electrical," I said to myself.
I began shutting off anything drawing on the battery like the AC, charging devices, etc. This helped slow the voltage draw, but as the battery voltage inched lower, I began wondering if I would be able to make it to Springfield, the next major town on this doomed road trip.
About 20-30 miles outside of Springfield, I realized my steering and braking had become very difficult. My power steering and hydraulic pump for braking weren't functioning correctly. Once I made it to the extreme Northeastern exit of Springfield, I slowly (and carefully) made my way off the highway and pulled into a parking lot.
Quick sidebar: We talk all the time about the tech that goes into our smartphones, computers, and general gadgetry, but what about the tried-and-true technology that allows modern cars and trucks to steer, move, and brake properly? Amazing technology!
6:30 AM
I stopped the truck and opened the hood to find my serpentine belt had disintegrated. It was between 6 and 7 AM, and I was wiped. The stress of handling the truck and thoughts of whether I'd make it or not had beaten me up. AT LEAST, I knew what the problem was. I just needed to find a shop that could get me in right away. After all, I needed (wanted) to be in Flagstaff later that day for Overland Expo.
After this second major issue arose, my confidence was low. I contemplated dropping the truck and trailer and flying out to Flagstaff or turning around and heading home. t is tough to face another 1200 miles of a road trip with a potentially lame steed, but I'm not a quitter. If the western-bound settlers of the 1800s could do it with horses and schooners, so could I with my limp rig.
I began calling service shops; some answered, and some didn't. It was about 1 hour before many of them opened, but I just left voicemails with hopes that someone could get me right in. Strike 1, 2, 3, 4, and 5. Although the shops couldn't fit me in, even with offering to pay them double, they were kind enough to refer me to other shops. Finally, one shop mentioned I should try Big O Tires on Glenstone. I called them immediately and spoke to a courteous lady who said they could get me right in. I preplanned my route to avoid major streets and was able to snake into their back parking lot and unhook my loaded trailer.
10:15 AM
By 10:15 AM, the Big O Tires on Glenstone had completed the work on my truck and replaced an idler pulley that had seized up and caused the belt to break.
I had a sinking feeling that I should've had them look at my clutch fan and fuel pump as a precautionary measure but was only thinking about the serpentine belt and getting that resolved first. What else could go wrong, right!?
I didn't know I could be more thankful to be on the road than I was the day before.
The coolant temperature and all other data seemed to be good. It was nice and cool at 149 degrees. I even sent a photo of the engine coolant temperature to Jelli to let him know how it turned out. If you recall, Jelli is my lead mechanic back home in Bristol at High Ground Outfitters. He is my truck's doctor (mechanic) and one of my right-hand men.
High Noon-ish
It's amazing how anxiety can arise and stay with you after highly stressful days like I'd been having, but I was hopeful at this point. I found a small taqueria called I Love Tacos on the west side of Springfield.
"I have my tacos, a full tank of diesel, and surely the hitch and serpentine belt were the last of my worries on this trip!"
Off I zoomed. It was so satisfying watching the battery voltage hang at the correct voltage. As I drove on, making it through Joplin, I noticed the coolant temperature had slowly risen to high temperatures. The thoughts of turning around had crept back into my brain. I was on and off the phone with Jelli giving him symptoms to see if we could get to the bottom of what could be causing this new issue. He thought perhaps it could be my truck's clutch fan. I pulled off at a big rest area near Vinita, Oklahoma, to try a little trick to help the clutch fan to spin more freely. Essentially, I had to remove the metal spring at the center of the clutch fan. Removing this would force the clutch fan to stay engaged and keep the engine coolant much cooler.
Not having all the tools to perform this operation, I had to build the tool I needed. I taped an assembly of devices together to create a 2′ long, 1/2″ flat tool with a small steel hook at the end. I needed to insert this between the hot radiator and cooler fan to pry the metal spring loose. Once loose, I could get a vice grip into the narrow void to lock on and pull the spring free. After 45 minutes and a burned and scraped-up hand, I freed the spring.
"PRAISE GOD! Hopefully, this works."
The clutch fan and fuel pump were two other parts that Jelli believed might be causing issues with my truck. I took off, but I was determined to prepare for the potentially catastrophic event that would leave me stranded in the middle of nowhere.
I decided to call ahead to Napa Auto Parts shops along my I-44 route to purchase a new clutch fan and fuel pump. I reasoned that I'd only need to find a competent mechanic to do the installation if I already had the parts.
The Tulsa shop had the clutch fan in their store, but not the fuel pump. The nearest Napa store with the fuel pump was the east Oklahoma City shop (on Air Depot Blvd.) I was on track to get there just before they closed at 6 PM.
"We got this," I said to my truck."
But they did not, in fact, "have it."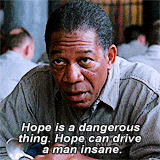 Well….the temperature issues didn't subside as it was a hot day, and the clutch fan trick didn't work like I was hoping it would. I exited I-44 at Bristow and decided that driving slower on more minor roads could be an excellent strategy for the engine coolant temperature. It did work but was way slower going. Stopping also worked; however, going slow and stopping isn't precisely the best strategy for getting somewhere as soon as possible. I called Napa in OK City to pay for the fuel pump and asked them if they could leave it outside for me to pick up. After much pitiful dialogue with them about my situation, they finally conceded to leave it outside so that I could pick it up after hours. I stopped in Cromwell to fuel up and cool off the engine. The temperature outside was just HOT, which was about as helpful in keeping the truck cool as was pulling my heavily loaded trailer.
7 PM
I finally made it to Napa in OK City around 7 PM. I found the fuel pump and proceeded to a Lowes to get a couple more tools for this road trip. I also purchased a rubber mat I fashioned into a cover to install in the engine bay above the radiator since my original plastic cover had been broken and removed after some recent repairs. Jelli's thoughts on this were that perhaps not having this cover was contributing to the coolant temperature rising. It was worth a shot. I'd try just about anything at this point. The westward march on I-40 continued. The thoughts of parking the truck in Oklahoma and flying out west had indeed crossed my brainwaves (again), but I just couldn't get past the fact that I'd made it this far, endured, and learned so much. I couldn't stop now. I HAD to get this Defender out west to its destination. Friends of mine and our Skinny Guy Camper dealer in Tulsa would've likely let me park the rig there, but that would be asking for help! I have a habit of not asking for help when needed and just suffering through the pain. Yes, I'm one of those.
I was exhausted. The second day of $h1t was nearing a close, and I was still not to my destination. I planned to drive through the night during cooler temperatures, make it to Albuquerque in the late AM, and deliver the Defender. I got as far as I could that night without falling asleep driving and found a hotel in Clinton, Oklahoma, where I passed out. That was a great night's sleep; however, I had lost my night of driving in cool temperatures.
The next day….6:15 AM
I took off around 6:15 AM and caught as many miles of cool temperatures as possible before the heat came on. I'm thankful the GMC had a night to cool down and rest. It was going to be a long 3rd day.
I crossed into Texas at 7:31 AM (Central Time). Woohoo, today was arrival day! I was in McLean by 8 AM and at the New Mexico state line by 9:40 AM (Mountain Time). As the day went on, I continued to have issues with rising coolant temperatures. I decided at this point that I would not risk driving my truck past Albuquerque. I would deliver the Defender, leave my GMC in Albuquerque to rest, and rent a vehicle to make the final leg to Flagstaff. I reached out to Walt, the owner of Tactical Application Vehicles (TAV), our dealer in Albuquerque, to bring him up to speed on my debacle and see if he could recommend a local shop to get my truck repaired. He immediately recommended Sam at RNS Auto Services. He connected me with Sam and told him about my debacle. He said they would work me in on Monday, despite being very busy. On the advice of multiple experts, I reached out to the local GMC dealer in Albuquerque and got genuine GMC replacement parts for the truck, even though I'd already purchased the Napa parts.
Noon
Finally, around noon I made it to Flying C Ranch east of Moriarty, NM, to fill up and let the engine cool down. It was still touch-and-go. As I gained in elevation, I had to slow or stop and let the engine cool down so as not to blow it or have a meltdown. The rise and fall of the mountains were bad and good as I continued west. On the final uphill near Sedillo, I had to stop one last time before entering Albuquerque to let the engine cool down. I was SO close! I was frustrated but thankful. I had made it this far, asked for help from my friends, and received it.
4 PM
We unloaded the Defender and pulled it into the customer's garage at 4 PM. Made it. TAV was gracious enough to let me park my trailer in their backlot. The GMC was free of the trailer and the load. I questioned whether I could actually make it to Flag or not but decided to play it safe and rent a truck. I parked the GMC in the Fast Park parking lot near Sunport airport, jumped on a shuttle to the rental facility, picked up my rental Tacoma, and drove back to the parking to trade out my gear from GMC to Tacoma. Aaaahhhh….finally….a reliable mode of transportation again.
With the transfer completed, I headed to get some early dinner at my favorite restaurant in Albuquerque, The 377 Brewery, then took off for Flagstaff, AZ.
10 PM
I pulled into the VRBO we'd rented for Overland West around 10 PM….. No issues with the Tacoma. I just had to fill it up with gas. I never thought I'd be as thankful for an uneventful trip as I was during those final 5 hours from Albuquerque to Flagstaff.
Little did I know, my misadventure wasn't over yet. Read about the final leg of the trip next time.